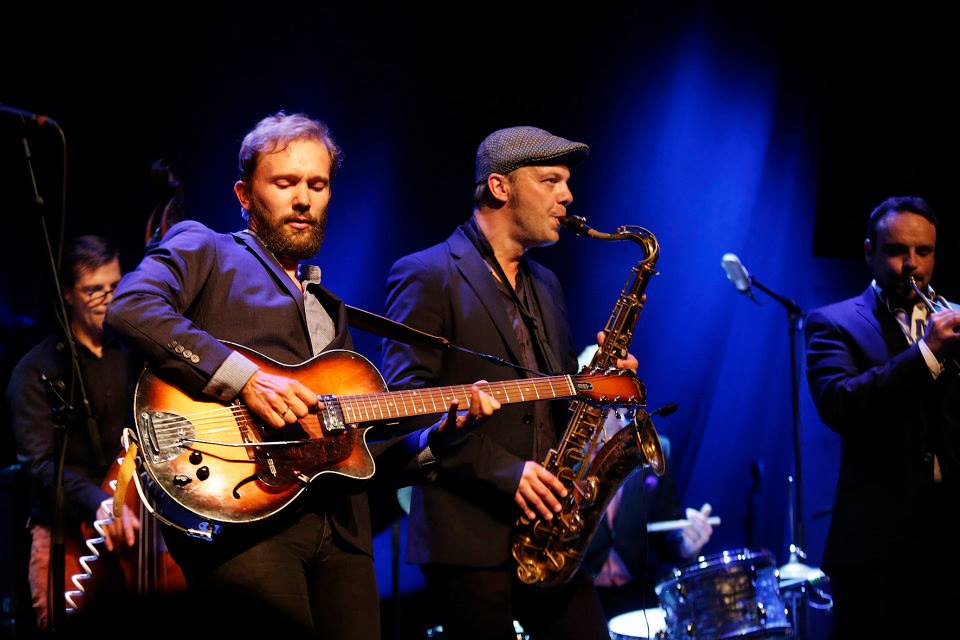 Valtteri Pöyhönen (FI)
Style: jazz
License territory: WW excl. FI
Valtteri Laurell Pöyhönen is an award-winning Finnish composer, arranger, musician and producer. One of the leading young jazz artists of the vibrant Helsinki scene, he is the founder and leader of jazz-sextet Dalindèo and the 17-member all-star outfit Ricky-Tick Big Band. His style of jazz can be defined as "contemporary-classic": roots in the tradition of Duke Ellington and Louis Armstrong while eyes and ears clearly in the 21st century.

He has studied jazz composition in Helsinki, Paris and Rotterdam and lived for extensive periods in Berlin and London as well. Originally a guitar player, he also plays piano, old Casio-synths and electronics. Dalindèo's 2013 album "Kallio" won the Emma-award (Finnish Grammy) for "Jazz Album of the Year" and was nominated for the annual Teosto-prize of the Finnish Composers' Copyright Society.

Valtteri's approach to music as a composer is comparable to that of a playwright or a painter. He emphasises colour, texture and drama and seeks to create moods and ambiences with his music. A so-called "cinematic" flavour is inherent in his work and audiences without hardly any knowledge of jazz music have been known to enjoy his music. One of his personal goals is to tell stories that speak to everyone in the language of jazz music. He often draws inspiration from places he has travelled or lived in, as in Ricky-Tick Big Band's debut album (Berlin) or Dalindèo's album "Kallio" (Helsinki).
Gallery