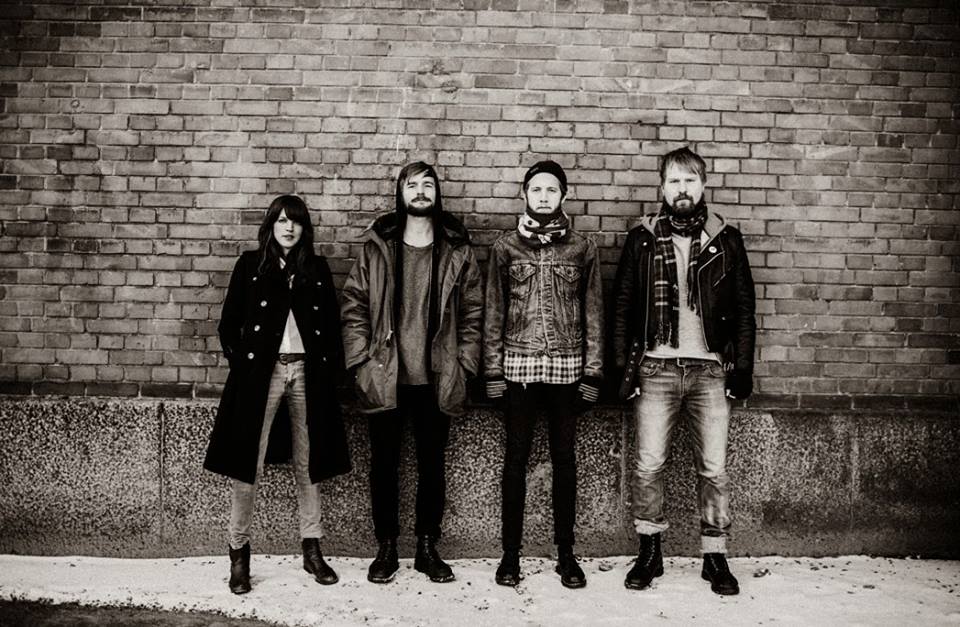 Tyred Eyes (SWE)
Style: indie rock
License territory: WW
Tyred Eyes mixes melancholic pop with garage rock and noisy guitars, and everything is executed with a great pile of punk attitude. The guitars are loud, the bass lines melodic and the vocals are shared between the two singers Johanna and Martin. 

Although brothers Martin and Erik Toresson grew up with fairly different tastes in music, they soon found common musical ground in a group from Manchester, also fronted by two brothers. Meanwhile, on the other side of Sweden Johanna Hellqvist started playing punk, unbeknownst to her that she ten years later would play in a band with the two brit pop brothers. When Erik and Martin left their native town of Falun in northern Sweden to move to Gothenburg on the west coast, they decided to start a band. They started writing songs and rehearsing and soon got to know Per Stålberg of the band Division of Laura Lee, who helped the band record their first demo. Two years later, after a whole bunch of gigs in Sweden, Tyred Eyes felt the need to develop their sound and asked their friend Johanna to join the band. They recorded the debut album The Piercing Stare, The Thousand Lies which was released 2012 by Alleycat Records. The album was followed up by a European tour and shows in Sweden.

When Joel Bjurbo joined the band in 2012 as the new drummer, Tyred Eyes' sound was complete, and can be heard on the latest record GHOST EP.
Gallery