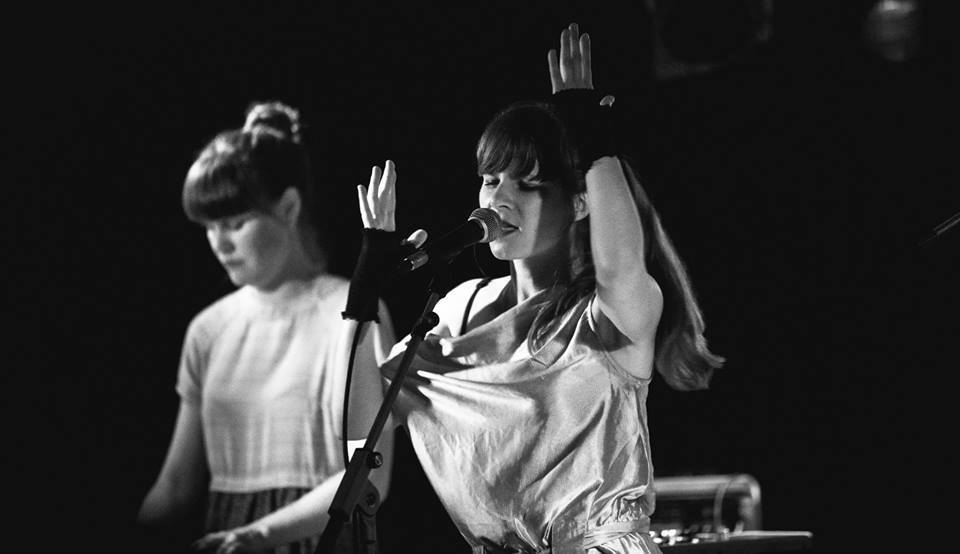 Tikkle Me (SWE)
Style: electro pop
License territory: WW
Tikkle Me is a Swedish electronical pop-band that started out as a duo in the small industrial municipal of Eskilstuna. After releasing two singles the band released their self titled debut album in 2010 on the north swedish label A WEST SIDE FABRICATION that previously have launched carrers for bands as Sahara Hotnights and Wannadies. The album holds ten playful tracks with strong melodies and hooks. Nine of the tracks were in English but the track Glockenspiel was inspired by Frankfurt born frontwoman Frida Herchenröters roots and sunged in german. Following the album release the band toured in Russia, Ukraine, Belarus, Germany and Sweden and made appearances on Swedish festivals as Peace and love, Hultsfred, Arvika, Emmaboda and Trästock as well as the Ukrainian festival Gogol-fest.

During 2013 Tikkle Me signed with GAPHALS and since the band has grown to included more musicians and having a larger focus on co-operations with producers, dancers, singers and visual artists. The band started to take influences from a larger number of artforms and expressions. In august 2013 the band gained a lot of new fans all over the world as they released their video Niagara. The video premieried on the Pirate Bay and the song got over 100.000 views from all over the world in just three days. The song was the first on from the album What is Real that was released in Sweden, april 2014. The new album hold it´s ground just as the debut in playful melodis and immediate hooks. The recording of What Is Real were made together with producer Niels Nielsen (Ghost B.C, Dead Soul) and the work was to focused on adding rhythms and making the melodies to stand out even more. In the end the album hold a darker and more earnest sound then then on previous releases. 

Following the album release the band have released a string of remixes on their singles made by F.O.O.L, Systraskap and Johen Rafael Tilli to name a few. The band have made appearances on the feministic festivals Nordiskt forum and Feministiskt forum in Sweden and have toured Georgia twice and played on national Georgic TV. In April 2015 the album What Is Real was released world wide.
Gallery