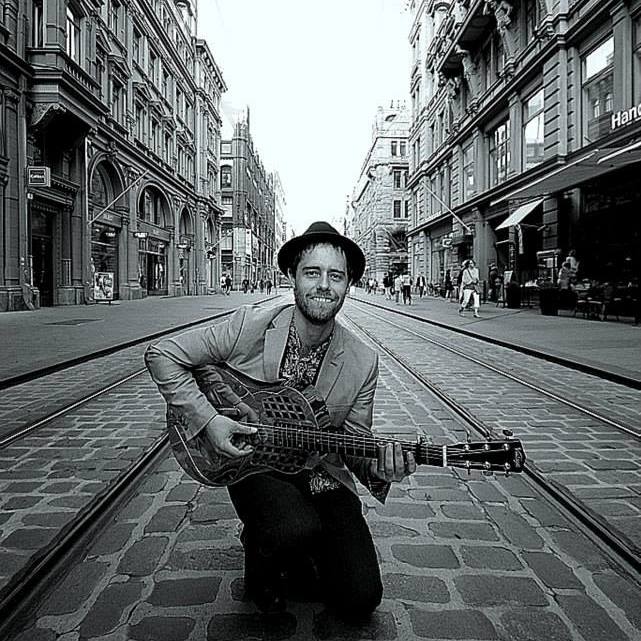 Robbie Hill & the Blue 62's (FI)
Style: blues
License territory: WW excl. FI
When blues great Otis Grand tells you it's time to expand your horizons, you listen if you're serious about your music. Robbie Hill, originally of Fife, Scotland, had played all over the UK, going out of his way to see the greats while also studying music. But Hill heeded his mentor and set out for Scandinavia with little more than a backpack and a guitar. Helsinki seemed the place to be, and there he met Jesse King. Maybe it was their shared love of the blues, maybe it was similarities in their coastal homelands, but King and Hill connected.

King is from the rugged coast of Oregon in the United States. With a passion for waves and cooking as well as the bass, King has played at campfires as often as at bars. Together King and Hill jammed, but they needed a drummer to fit their emerging sound while also pushing them forward. Tatu Pärssinen, of Oulu, Finland, gave them the final ingredient they needed. Pärssinen is an architect by training, but he has been playing in projects since he was 10 years old. Pärssinen brings a background in African, jazz and world rhythms for the group to build on.

It seems wrong to say that Robbie Hill and the Blue 62 were born of that union because a sound so tight and primal must have always been. Finding rhythm and layers off each other, the trio mixes covers that pull new meat from old bones with original work that sounds as old as the fjords. Hill, King and Pärssinen couple their globe-spanning experience with a deep and abiding appreciation for what it means to play the blues to create a sound that is both unique and infectiously familiar.