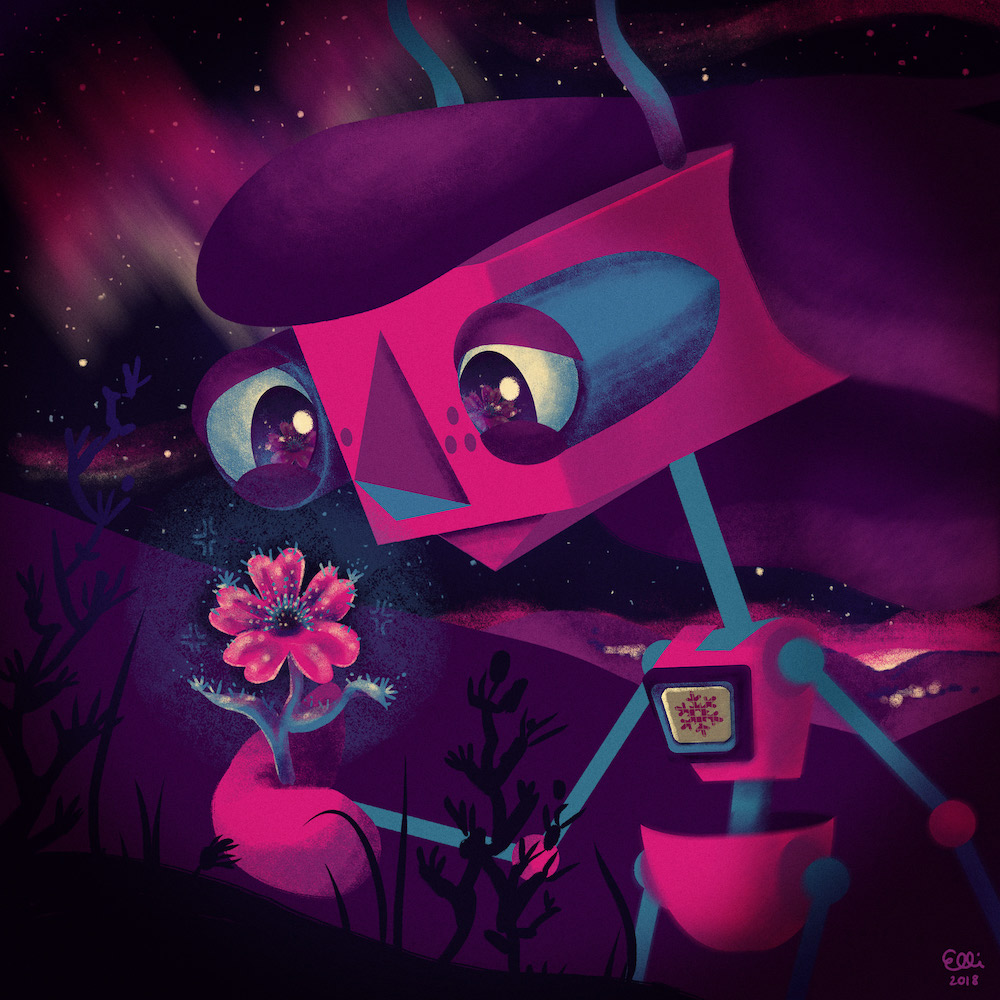 Pihka Is My Name (FI)
Pihka Is My Name is a Helsinki-based electronic band fronted by an animation character called Pihka. She is an abandoned imaginary friend, who sets off on an adventure on her own. She sees all the busy people and their problems, the most pressing of which is the climate emergency we are all facing.

The music is written and produced by Lasse Turunen and Henna Helasvuo. Turunen is mostly responsible for the beats and the sounds, Helasvuo for the harmonies and the arrangements. The band works mostly "out of the box", meaning for example analogue synths, piano, cello etc.

The debut single 'Binaries' and its video directed by Jussi Turunen came out in March 2020. Character concept design is made by Elli Maanpää, who has also directed the group's sophomore video '+-'. A debut album will follow in early 2021.
Gallery