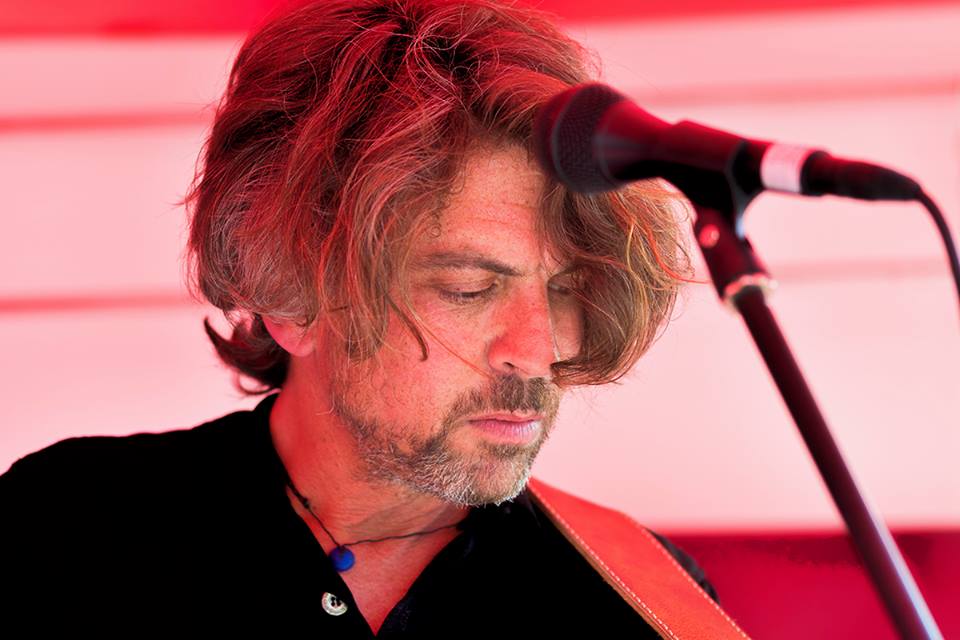 Omri Vitis (The Bells) (IL)
Style: folk, singer songwriter
License territory: WW
The Bells, are a Middle Eastern, post grunge, psychadelic rock band, based in Tel Aviv. Their influences range from Jimi Hendrix, Pixies, Cream, Nirvana, Queens Of The Stone Age and Led Zeppelin, to 60s, 70s and 90s Israeli rock and folk groups.

Barak Grossberg-guitars, Ron Ephrati-Bass, Itai Rapaport-Drums and Omri Vitis-vocals and guitars, met in a music shop on Alenby Street in Tel Aviv in 2013. It didn't take long before they formed a solid unit, based on natural chemistry between the four of them. 

Vitis who is a British/Israeli singer and songwriter, has recently returned to Tel Aviv after having spent over 15 years in London. In London he wrote, performed and recorded as a solo artist and with local bands. He released several albums and was signed to Fire Records (Pulp, Teenage Fanclub, Built To Spill) and later on to Organic Records. Since his return, Vitis has collaborated with some of Israel's leading Musicians including Israeli folk legend-Ehud Banai.

Vitis brings his experience and powerful tunes to a young and energetic group of musicians. Regardless of their age though, Grossberg, Rapaport and Ephrati, are in fact very much inspired by the earlier days of 60s and 70s rockn'roll, and that can be easily traced through their mature and skilful style of playing. In their playing, they create a thick  groovy sound, which complements Vitis' melodies with a deep and driving force.  The result is an up to date, raw and powerful psychadelic rock sound, with a touch of fresh middle eastern scents and spices.

In the spring of 2014, The Bells launched their first two singles Home Tonight and Where Do I Go from their forth coming debut album. The guest performer at the launch gig, was the Israeli indie rock legend, Hemi Rudner. Since the release, Home Tonight and Where Do I Go have been played on some of Israel's leading radio stations including Galatz and 88FM. The two songs were recently added to the playlist of several radio stations in The U.S. and are currently on rotation at those stations.