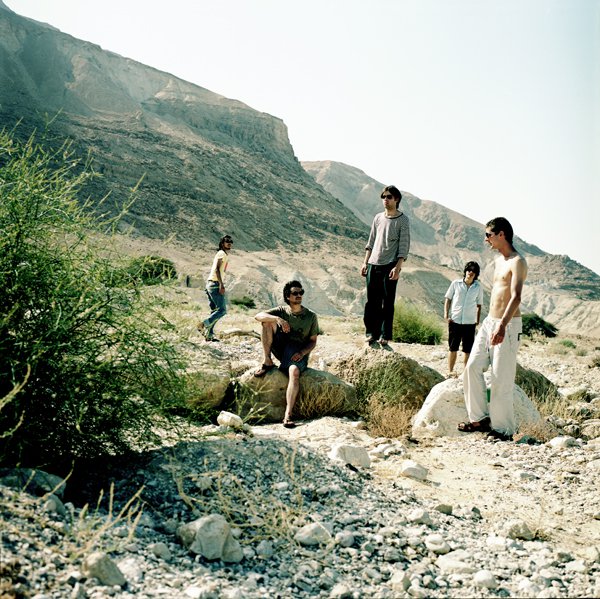 NiCad (NL)
Style: indie rock, alternative rock
License territory: WW
NiCad's music is filled with colors illustrating the contrast in their musical and cultural backgrounds.
NiCad, the international indie-rock band, has been impressing audiences for 8 years strong from their home base in The Hague, Holland. This group was originally put together by Satoshi Shiraishi (Japan), Gilad Woltsovitch (Israel), Roberto Garretón (Chile), Kyle Timon Dukes (America), and Josef Rebbe (Germany) when they met each other at The Hague's Royal Conservatory. "We hear the raw sound of the Pixies, but also the dynamics of Radiohead, Bob Dylan's protest, and the happy note of a young international Dutch band." NiCad's music is filled with colors illustrating the contrast in their musical and cultural backgrounds and is expanded by full dynamics and thrills from a charismatic vocalist with very poetic lyrics. Classic, Jazz, Funk, Blues, Folk, and (Live) Electronics; there is no border for musical expression and their such genre-less music is often described as "Music that comes straight from the heart".

Since the stunning debut in 2005 at ParkPop, Europe's largest free music festival, NiCad has appealed to audiences internationally as well as in the Netherlands. The fan base has steadily grown with a number of tours throughout Europe, Israel and the United States. After the release of the second album, "The Hill", and subsequent awards such as the "Grote Prijs van Zuid Holland (2008)" and "Beste Haagse Album 2008", NiCad has become widely recognized by the Dutch audience and has gained the reputation of being THE international rock band from The Hague. NiCad was also brought to represent The Hague's pop music scene at the world's largest music festival, "South by Southwest" in Austin, Texas in 2010.

Being an international band on an international stage helps remind NiCad this is more than just a band. They are bringing together different cultures and communities. They make music simply to leave behind something meaningful, something good. This emotion is what kept the band together in 2011 and 2012 after the drummer returned to his home in Israel. In 2013 NiCad introduced another nation to the group, Augustas Baronas (Lithuania), to begin a new journey together with the third album "For the Good".
Gallery