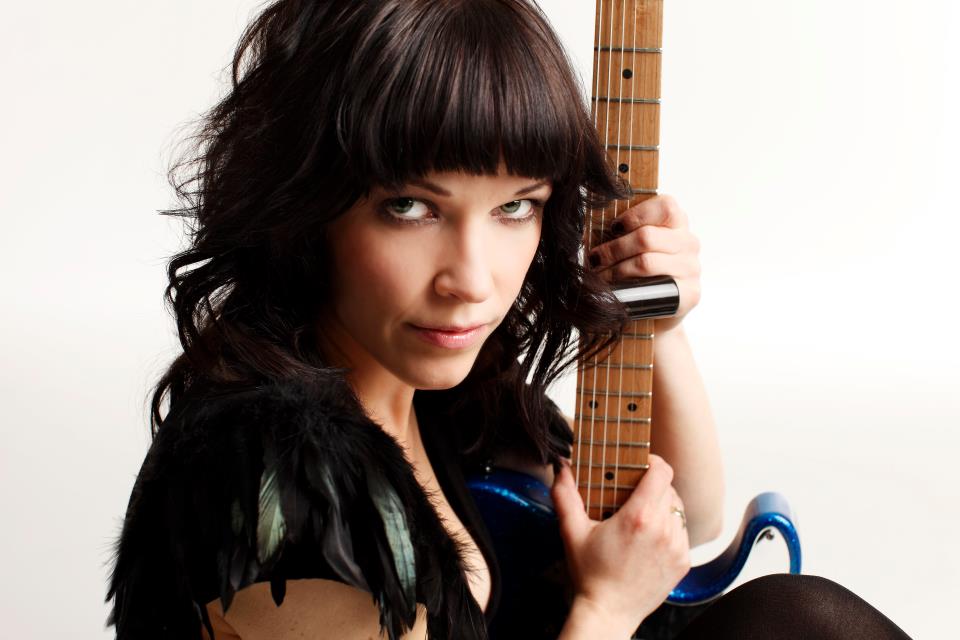 Erja Lyytinen (FI)
Style: blues
License territory: WW excl. FI
Erja Lyytinen's musical growth has seen the High Flying Finn continue to evolve, push boundaries without fear of exploring new sounds and musical ground. In that respect, Lyytinen intends to not make the same record twice. With her latest album Another World, the gifted guitarist confirms that she has only scratched the surface thus far. "The album title is the idea of stepping into a new territory, musically and spiritually," she explains. "Walking towards a new land of musical ideas, not being afraid to express myself. This album is open-minded, curious and empowering."

Since first entering a recording studio some 17 years ago, singer/guitarist Erja Lyytinen has become a bona fide star in her homeland and a fixture on the international music scene. In that time, "the Finnish slide goddess" (The Blues Magazine) has recorded in places as diverse as Helsinki, London and Memphis, earning numerous accolades along the way.

Lyytinen's musical pallet is vast, encompassing the very best of contemporary blues-rock whilst inspired and influenced by the blues greats of yore. Celebrated slide guitar master Sonny Landreth, upon discovering Lyytinen's music remarked: "I sure enjoyed her guitar skills. She's obviously made a big name for herself. Things are going well for her and for good reason."
Gallery