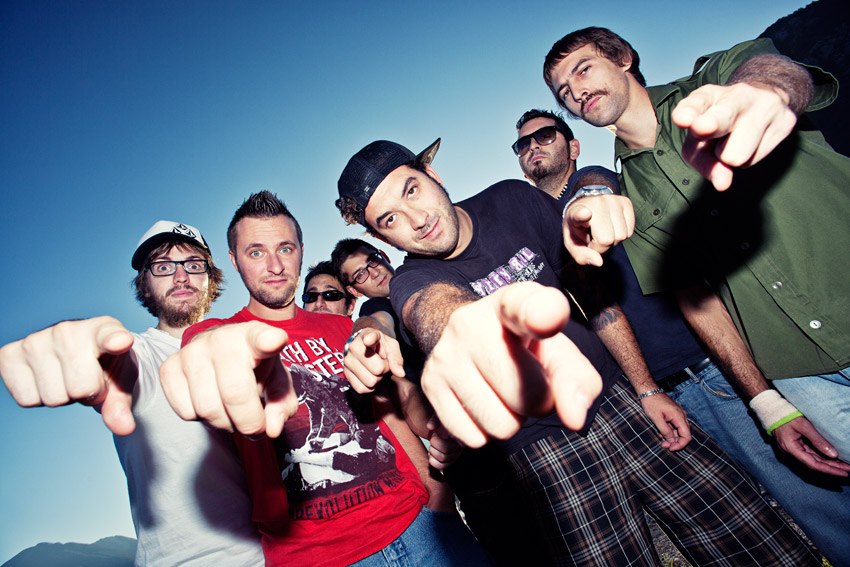 Carry All (IT)
Style: punk-rock, ska, hardcore
License territory: Europe excl. IT, North-, Central and South America
Punk rock music has many different aspects you can explore and Carry-All (as the name says itself) really love to walk among most of them.
Starting form a heavy west coast 90's punk rock / hardcore influence they mix it with contaminations of ska, dixieland, ragtime, mexican and folk music in general obtaining
a very particular and catchy sound which allowed them to hit Europe with hundred of concerts in Germany, France, Spain, Slovenia, Austria and Italy since 2006. During these years they had the chance to support famous bands in punk rock scene such as Less Than Jake, Raised Fist, Strung Out, Exploited, 7 Seconds, and many more.

Their catchy brass section, along with a general funny attitude on stage, makes their live shows very fresh and easy listening although punk rock is leading.

PARTY is their lifestyle and they are ready to tour and to drink all over.
Gallery