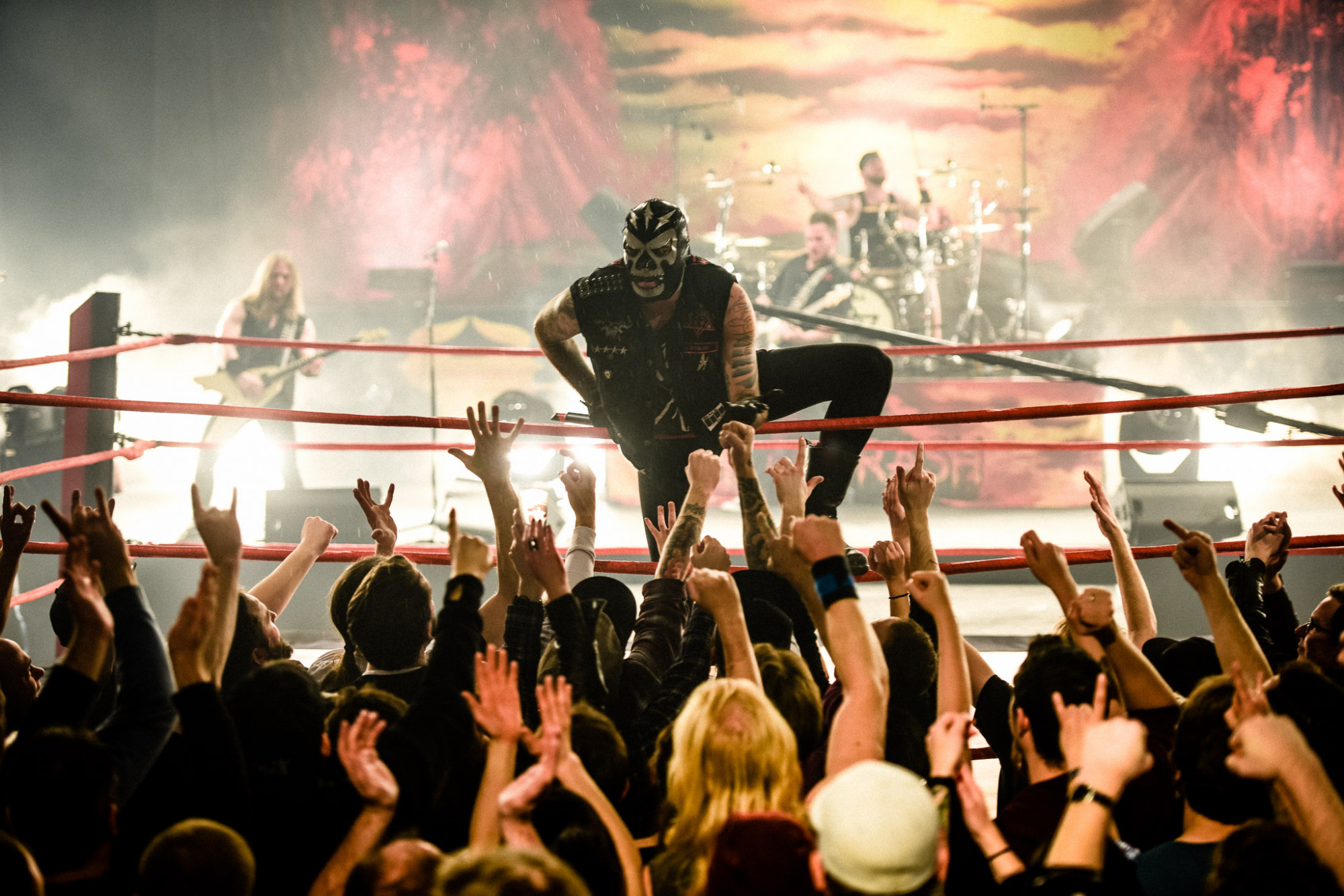 Carlos Martinez Rock'N'Roll Wrestling Bash (DE)
Style: rock, metal
License territory: WW
This outstanding rock'n roll musical is a symbiosis of Mexican Wrestling, striptease, comedy and hard boiled Rock'n'Roll sound.
The Trash Wrestling League ,,G.T.W.A." (Galactic Trash Wrestling Alliance) in cooperation with ,,El Brujo's Gore-Chestra", create a show which you have never seen before.

While ,,El Brujo's Gore-Chestra" are showing off their incredible musical power on stage, a wild bunch of Trash Wrestling characters, dressed in their wicked wrestling garb go berserk in the ring in front of the stage.

The band wrote a special musical score in order to dramatize and optimize the amazing act of the wrestlers. And the ,,G.T.W.A." fights are far beyond the usual late-night-tv wrestling boredom. The focus is on flamboyant storylines and an adrenaline-fueled performance fitting exactly on the musical score. Neither a normal rock'n roll show nor a normal wrestling show, boys, we're dealing with a piece of musical here!
The plot centering around the power of the G.T.W.A., having the wrestlers settle their ancient feuds, creating new conflicts and burying some forever makes the show so special. Rock'n Roll trash comedy is being delivered and gets the audience into a frenzy!! Pyrotechniques, fire, music, a wild show , wicked storylines, weird characters in involved costumes affect to the audience like an emotional bomb!!

This show is a mixture of MTV's Celebrity Deathmatch, Nacho Libre and a KISS show. According to experience the ,,Rock'n'Roll Wrestling Bash" appeals not only to one specific target group like kids from the Rock ,n' Roll subculture but to just about anyone from your average business man over the rock music lovers, to retired people.

For this show is a unique new form of entertainment which is live and unreproducable.
"The Rock n Roll Wrestling Bash is not just a Show or a Comic, it's a way of life! The Rock n Roll Wrestling Bash equals Greenpeace..."