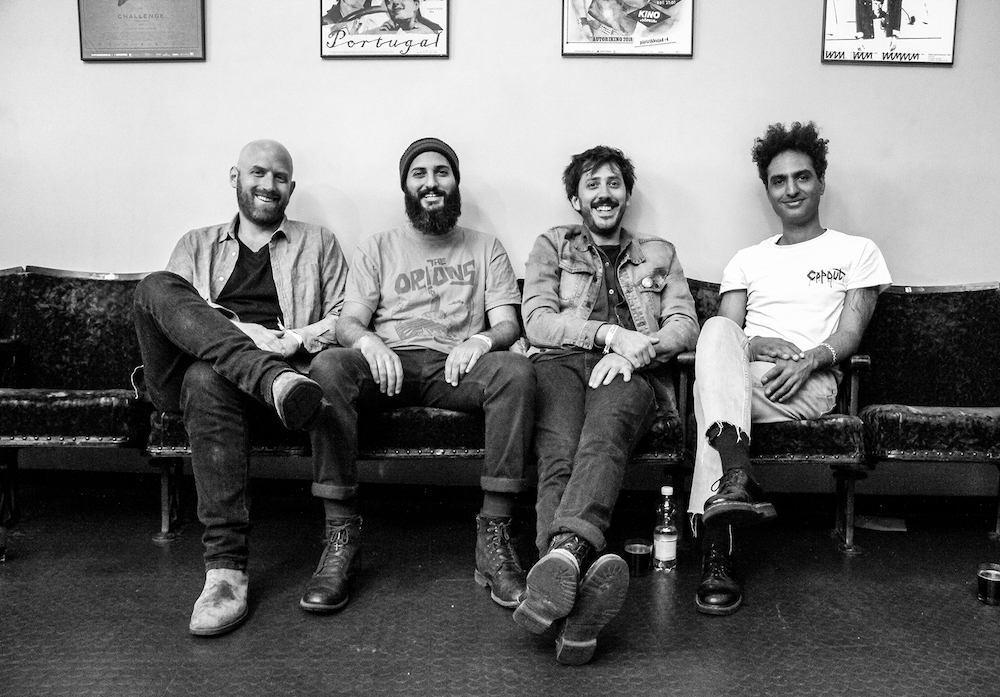 Bucharest (IL)
Style: Art Rock
License territory: WW
Bucharest was formed in Tel Aviv by Guy Cohavi and Danny Finkenthal, two childhood friends from Jerusalem.

The two wrote, recorded & produced the band's debut album, The self titled "Bucharest", back in 2011. with the help of musicians Lior Koren and Yoni Sheleg (Asaf Avidan & The Mojos), Koren & Sheleg moved to NYC shortly after to pursue personal goals and Danny & Guy went on to find fresh blood to keep the band's veins pumping.
Shortly after, Adiel Goldman, the band's drummer and another close childhood friend joined the band alongside Yaniv Horoviz, a talanted musician and producer who also takes part in composing and singing on the band's upcoming album.
In the time since "Bucharest" was released the band played numerous shows around Israel, establishing themselves as one of Israel's most popular Indie-Rock bands in the blooming DIY scene in Tel-Aviv.

For their new album, "Budapest", the four decided to record and produce the album themselves using their own studio in downtown Tel Aviv. The album was recorded all analog on a Tascam tape recorder with Guy Cohavi filling the role of producer and recording engineer. The result was this extraordinary, Psychedelic yet Poppy Record.
After the recordings, the band went on a successful tour in Germany and Czech Republic in January of 2017 followed by another tour in Russia, Estonia, Latvia & Lithuania including a show at St.Petersburg's Steroleto Festival and Latvia's famous Positivus Festival. After by the release of "Budapest" the band toured in Israel, Germany and Poland and will play later this summer festivals and shows in the Baltics again.
Gallery