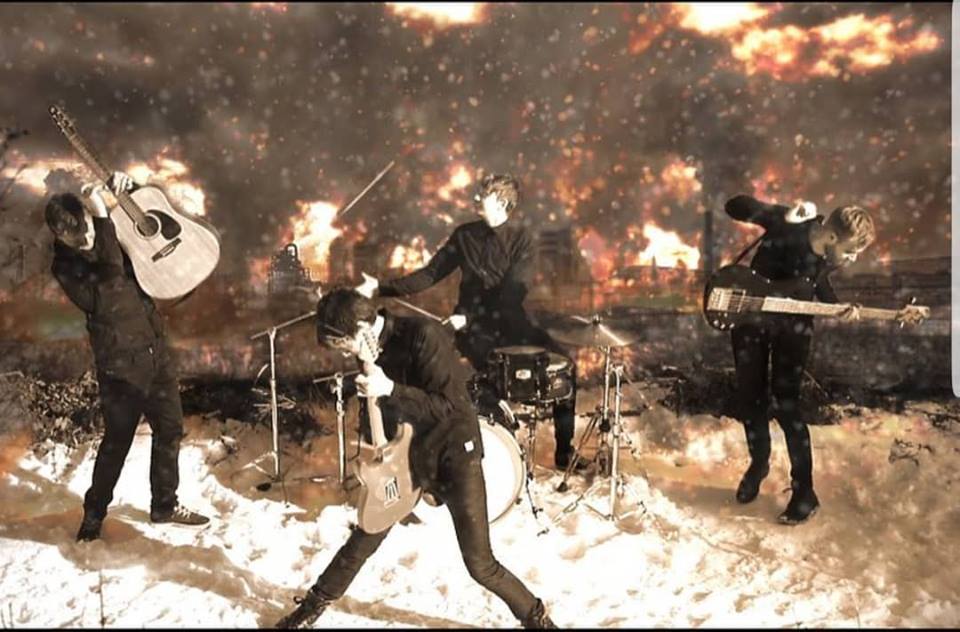 Billy The Zombie Kid (SWE)
Style: electronic pop rock
License territory: WW
Billy the zombie kid started as a no name solo project by lead singer & guitarist Stefan Altzar back in 2013. He had written a bunch of songs containing a unique mix of pop, rock and electronic elements, and to be able to take the songs from digital format out to the live stage, Stefan began putting a real band together. His longtime friend, Janne Korpela, joined the band on guitar. They had been playing together in several different bands for many years, so it was an easy decision to make. The band also needed someone that could play keys, and that's where Max Björk came to be the perfect fit. Being a diverse musician, Max became a great asset to the band, not only as an instrumentalist, but also as a contributor to the vocal department. Finally, the band needed someone who could bring all of the computer programmed beats to life. Stefan reached out to Fredrik Olsson, who he knew from previous collaborations, and Fredrik was more than happy to join the band as the drummer, and also as a backup vocalist. The band's member section was now complete, and now things were all set.

They began rehearsing in Stefan's home studio during the summer of 2013, and after a few months they got an offer to do a live recording session at BoomTown studios in Borlänge. The band recorded 4 songs which they released on Youtube in the beginning of 2014. Their music was well received by the online community, and during the spring and summer of 2014 the band played several live shows and festivals around their hometown.

During the fall of 2014, the idea of creating a full length album occurred, and that became the band's main focus. New songs were composed, and old songs were rearranged, and during the spring of 2015 the recording process began. In 2016 there debut album then finally was released.
Gallery